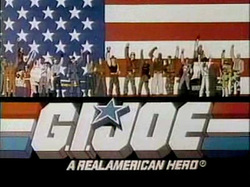 On a Sunday (Hash delayed due to Brewfest), dressed in various sorts of camouflage and GI-Joe paraphernalia, the pack gathered in
Just Tyler
's secluded and near-impossible-to-find backyard at
805 Georgia Street
. We had a few
flip-flop wearing visitors
from Austin, TX who were very disappointed by the fact we charged more than one dollar as the run fee, which must be common out in the lone star state. (note to self: move to Texas for cheap beer and
large beer drinking women
)
Just Tyler
and
Bloody Treasure Chest
made a horrible attempt at a chalk-talk before the
Tyrant
told them to piss off and start setting the trail so he could
un-confuse
the hounds and visitors. We began by sprinting South along
Georgia street
before encountering our first check. Here
Ribbed for His Pleasure
went off in search of trail and was not seen again until the
On-Home
site, while the rest of the pack followed the virgin
Just Adrianna
as she bounced down trail.
Happily, the hares devised to utilize a lot of Virgin checks, and a special event "Hero Check" that required 10 push-ups or 10 jumping jacks prior to passing on. Normally, the
Tyrant
would outlaw any such egregious demonstration of physical superiority… however it quickly became apparent that
girls doing jumping jacks
is a
FANTASTIC
hash idea. This may become a Key West staple.
The pack eventually wound our way down towards
Casa Marina
where we found a hidden stash of ice cold nectar to consume. Too much, in fact. Luckily, the visiting hasher from Austin had brought his
Unmentionable's
purse on trail, so we filled it with the extras and continued on. Halfway to the next beer stop, as we gingerly passed a drunk KWPD officer patrolling the streets and driving around with his car door open…
Nursing an STD
showed up with his lover still handcuffed to his wrist (since they forgot to return to the
Tyrant
at the
Tarpon Belly campout
so he could release them).
Trail roamed onto
Duval street
, where the pack enthusiastically did push-ups with the drag queens in front of
801 Bourbon Street
and then turning East towards the
Big Ten Pub
.
On-Home
was reached and religion was held in the parking lot of the pub, where we welcomed our virgin
Adriana
and her
6 month old breasts
to our clan. We ended up only having one of the
Austin Tourists
make it through to the on-home site (THERE ARE NO SERIOUS HASHERS FROM
TEXAS
, apparently). And we made our server "Just Rand" do a down-down with us before we
Swang Low
and walked inside to consume vast quantities of wings and coronas.
On-On-On involved a short meandering to
Tattoos and Scars
before your loving
Tyran
t hired a cab and brought the entire Hash for a private viewing back at
801 Bourbon Street
, where several "
ladies
" joined us and several
hasher
's got lucky. The party eventually rolled across the street to
Bourbon Street Pub
where
Fartacus
was extremely uncomfortable while he got pawed by naked
young men
. Some Hashers were seen moseying into the back where a private, clothing optional,
boys only pool party was being thrown
… which inspired several of you harriers and harriettes to ride back uptown to
Manhoe's house
where we ate
Dion's chicken
while sitting in the pool and sipping
Yuengling
until 4am when the party finally wound down to a halt. Honor to the
Key West Hash
, and honor to
boobs at religion
! Respect for a well laid trail, and the rest of you idiots should take note how
Bloody
and
Tyler
did not lose the pack even once! Great Times, and see you all at the next event!!
ON-ON!!!